Episodes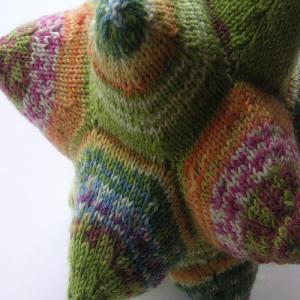 Monday Aug 18, 2014
Monday Aug 18, 2014
Hello from the Plain! This episode I'm joined by some new arrivals as I explain the radio silence for the last three and half months...

Off The Needles
I finished the Traveling Woman shawl using swap yarn from Ginger Twist Studio . It's lovely!

I also completed the March pattern of the
Kaleidoscope blanket
.
Spinning
I plied the
Hilltop Cloud
Ann of Cleves, but missed the deadline for the Spinalong.
Links
Caithness Craft Collective
podcast
Ginger Twist Studio
Stitched Together
podcast
Shiny Bees
podcast
Music
Rondopolska by Barry Philips, from the album
Tråd
, available from
Magnatune
.Make Contact!
We have a
listeners' map
. Please go on over to pop in a pin - we're covering 5 continents now but I'd still love to see where you all are! Please feel free to leave a comment here or at
http://www.yarnsfromtheplain.blogspot.com/
, or email me at
yarnsfromtheplain AT googlemail DOT com
. We have a Ravelry group
here
, so come on over to chat. You can find me on Ravelry as
talesfromtheplain
and on Twitter as
talesfromplain
.
TTFN,
Nic x