Episodes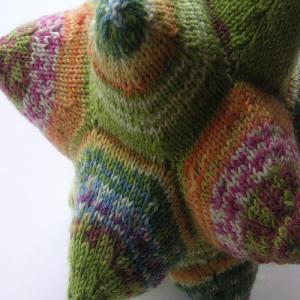 Sunday Mar 24, 2013
Sunday Mar 24, 2013
Hello from a distinctly un-Springlike Cheshire Plain... brrr! On The Needles
Tomten
by Elizabeth Zimmerman for a new arrival in the family.
Oh the Joy!
No progress pictures, but I have spun some more purple BFL on the Traddy and more green merino/silk blend on the Joy. The Traddy's had a good scrub down and wax too.
Holiday Souvenir Competition
We have a winner! Listen to find out who won one of these yarns from 
La Droguerie
.
Something I Really Like
The National Gallery.
Here's
Whistlejacket,
Mr & Mrs Andrews
and
Seurat's Bathers at Asnières.
Upcoming Events
Wingham Woolwork Fibre Sampling Workshop, 6th April 2013, Frodsham Community Centre;
Wonderwool Wales
, 27-28 April 2013, Builth Wells, Powys;
Woolfest
, 28-29 June 2013, Cockermouth, Cumbria;
Fibre East
, 27-28 July 2013, Ampthill, Bedford;
Yarndale
, 28-29th September 2013, Skipton.
Music
Rondopolska by Barry Philips, from the album
Tråd
, available from
Magnatune
.
Make Contact!
We have a
listeners' map
. Please go on over to pop in a pin - we're covering 5 continents now but I'd still love to see where you all are! Please feel free to leave a comment here or at
http://www.yarnsfromtheplain.podbean.com/
, or email me at
yarnsfromtheplain AT googlemail DOT com
. We have a Ravelry group
here
, so come on over to chat. You can find me on Ravelry as
talesfromtheplain
and on Twitter as
talesfromplain
(although Tweeting can be sporadic!). TTFN, Nic x