Episodes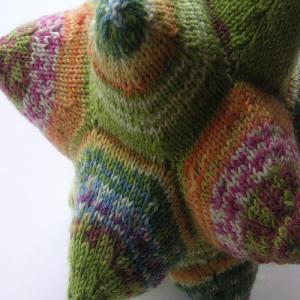 Sunday Jan 13, 2013
Sunday Jan 13, 2013
Hello from a crisp Cheshire Plain! In this episode I admit to a thick head, update you on some works in progress and share some New Year's Resolutions. Future Knits Owls by Kate Davies Portulaca by Carol Feller On The Needles
Mini-Mania Scarf
by Sarah Core. Ravelry details of my project are
here.
In The Weaving Shed
I whipped up another Mobius cowl in a Saori style. Ravelry details of my project are
here
.
Ravelry forum page
where there is a link to this
Picasa Web Album
. There are notes on each photo to explain what to do.
Something I Really Like
Craftsy
Upcoming Events
Creative Stitches & Hobbycrafts Show
at Manchester, Glasgow, Birmingham, London and Exeter at various points through the year, starting woith Manchester 7-9 February 2013;
Wonderwool Wales
, 27-28 April 2012, Builth Wells, Powys;
Woolfest
, 28-29 Junes, Cockermouth, Cumbria;
Fibre East
, 27-28 July, Ampthill, Bedford
Links
New Lanark Mills
; Natural Dye Studio
Murder on the Moor Club
Music
Rondopolska by Barry Philips, from the album
Tråd
, available from
Magnatune
.
Make Contact!
We have a
listeners' map
. Please go on over to pop in a pin - we're covering 5 continents now but I'd still love to see where you all are! Please feel free to leave a comment here or at
http://www.yarnsfromtheplain.blogspot.com/
, or email me at
yarnsfromtheplain AT googlemail DOT com
. We have a Ravelry group
here
, so come on over to chat. You can find me on Ravelry as
talesfromtheplain
and on Twitter as
talesfromplain
(although Tweeting can be sporadic!). TTFN, Nic x