Episodes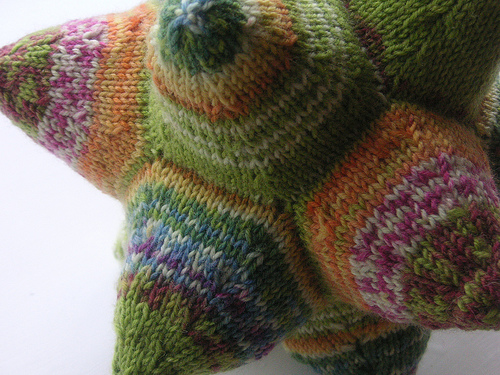 Saturday Aug 18, 2012
Saturday Aug 18, 2012
Hello from a very summery day here on the Plain. In this episode I consider the London 2012 legacy, drool over thoughts of indie dyers and warp a loom.
On the Hooks and Needles
Details about the sheepy cushion here and the Guild cushions here.
Recommendation

The Shinybees podcast. Give Jo a listen, it's great!
Warped

Here are some photos from the warping session.
Ready to go...
...starting to warp...
...almost there...
...sorting out some tension issues...
...threading the warps through the eyes...
Finally!

Something I Really Like

Yarns from indie dyers such as BabyLongLegs, Easy Knits, Fyberspates, The Knitting Goddess, and The Natural Dye Studio which use common base yarns from...
Upcoming Events

...Bluefaced.com, who are having an open weekend Saturday 25th and Sunday 26th August just outside Chester. Details here.
Links

Woolsack

Music: Rondopolska by Barry Philips, from the album Tråd, available from Magnatune.
We have a listeners' map. Please go on over to pop in a pin - we're covering 5 continents now but I'd still love to see where you all are!
Feel free to leave a comment here or at http://www.yarnsfromtheplain.blogspot.com/, or email me at yarnsfromtheplain AT googlemail DOT com. We have a Ravelry group here, so come on over to chat. You can find me on Ravelry as talesfromtheplain and on Twitter as talesfromplain (although Tweeting can be sporadic!).
TTFN,

Nic x